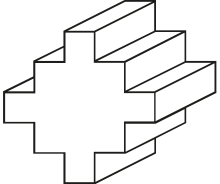 News from Consortium
We are pleased to announce that the 2nd Open Call is opened. Please refer to the submission page here.
OPENQKD presentation will be held at the EPIC Online Quantum Technology Meeting on Implementing Secure Strategies for Past, Present & Future Communications 9 April 2021 15:00 – 17:00 CEST.
A recent field-trial successfully demonstrated Quantum Key Distribution over a deployed metropolitan fiber-network in Padua!
The Project has published document "Current Standardisation Landscape and existing Gaps in the Area of Quantum Key Distribution" which is a result of WP9 activities.
Dates: March 16 - 17, 2021 Our colleague Eleni Diamanti will explain how EU will bridge the gap between the current OpenQKD-project and to future EuroQCI initiative.
Dates: April 26 - 30, 2021,  OPENQKD will contribute to the conference and present several talks during this workshop and show selected use cases. Fututre dates:
The use case 'Medical Data Protection Graz' for quantum key distribution (QKD) is successfully proving new results.
The use case 'Medical Data Protection Graz' for quantum key distribution (QKD) is successfully proving the highest possible protection of the most sensitive data imaginable, medical records. Together with the Medical University Graz, the Hospital (Landeskrankenhaus) Graz II, fragmentiX and its partners managed to successfully set up the QKD and encryption hardware.
The videos, presentations from the Quantum Industry Day in Switzerland 2020 are available.
OPENQKD will present one of its use-cases at European Quantum Week. Follow the online presentation and discussion !
Project coordinator - Austrian Institute of Technology gave an overview and update regarding OPENQKD project during Quantum Industry Day in Switzerland 2020.
Rohde & Schwarz publishes information regarding its involvement and commitment to OPENQKD project.
The OpenQKD project partners IDQ, ADVA and SIG successfully integrated QKD and Layer 1 Encryption to their real-world use-case in Geneva
The first round of Open Calls is launched with the deadline of July 3rd 2020.
ID Quantique and Mt Pelerin start testing their quantum-safe digital asset custody solution in Geneva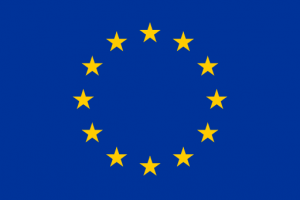 Europe News
Conference announcement - 14. April 2021. The submission deadline for quantum conference "Quantum Technology: Driving Commercialisation of an Enabling Science" relevant to high TRL is soon.
OPENQKD and its partners were present at GÉANT Infoshare: Quantum Key Distribution - Practical Implementations, Challenges, R&E Use Cases and Standardisation outlook. The infoshare and recording can be accessed at GÉANT website.
February 17, 2021 The OpenQKD partners Idquantique together with ADVA demonstrate high-speed encryption with frequent key exchange over COLT's deployed metro network in Frankfurt.
GÉANT organized on 20.01.2020 a dedicated Quantum Technologies Infoshare with particular focus on QKD technologies. OPENQKD project is recognized in GÉANT whitepaper: Quantum Technologies Status Overview.  
Platform will provide world's first field tests with autonomous driving cars whose communications are secured with promising quantum tech.
Applause to this initiative! Missing young workforces will be disadvantageous for a new technology, which was also experienced by OpenQKD partners.
As every year Qcrypt will open its door in mid of summer. In 2020 it was shifted from Amsterdam to the online space. Watch out for the YouTube-channel!
David Shaw published an informative article on Fact-Based-Insight about the ecosystem of security applications and how their security can be improved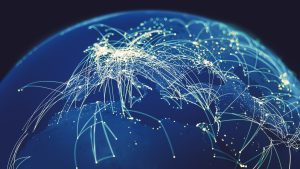 Global News
The following meeting will be organized by ITU-T FG-QIT4N/ETSI on Thursday, 8 April 2021, 15:00–17:30 (UTC+02:00)
IDQ and SK Broadband selected to build a pilot QKD infrastructure in public, medical and industrial sectors in Korea.
Verizon performs QKD technology trials in its operational environment.
In the US the next round of funding was distributed to connect quantum information processing devices in future.
New distance record for QKD. Entangled photons have been distributed by the Chinese satellite "Micius"