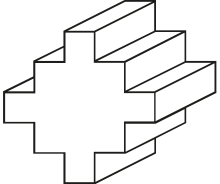 News from Consortium
QuTech, Quantum Delta NL and KPN will present live demonstration of the next step in quantum cryptography, which will revolutionize online banking, secure legal and secure governmental communication. Please feel free to register and join the event.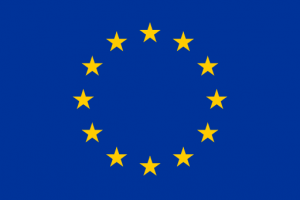 Europe News
Conference announcement - 14. April 2021. The submission deadline for quantum conference "Quantum Technology: Driving Commercialisation of an Enabling Science" relevant to high TRL is soon.
OPENQKD and its partners were present at GÉANT Infoshare: Quantum Key Distribution - Practical Implementations, Challenges, R&E Use Cases and Standardisation outlook. The infoshare and recording can be accessed at GÉANT website.
February 17, 2021 The OpenQKD partners Idquantique together with ADVA demonstrate high-speed encryption with frequent key exchange over COLT's deployed metro network in Frankfurt.
GÉANT organized on 20.01.2020 a dedicated Quantum Technologies Infoshare with particular focus on QKD technologies. OPENQKD project is recognized in GÉANT whitepaper: Quantum Technologies Status Overview.  
Platform will provide world's first field tests with autonomous driving cars whose communications are secured with promising quantum tech.
Applause to this initiative! Missing young workforces will be disadvantageous for a new technology, which was also experienced by OpenQKD partners.
As every year Qcrypt will open its door in mid of summer. In 2020 it was shifted from Amsterdam to the online space. Watch out for the YouTube-channel!
David Shaw published an informative article on Fact-Based-Insight about the ecosystem of security applications and how their security can be improved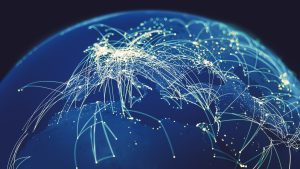 Global News
The Cambridge Research Laboratory of Toshiba Europe announced on June 8th the first demonstration of quantum communications over optical fibres exceeding 600 km in length. Thi solution will bring step closer long distance quantum-secured information transfer between metropolitan areas and is a major advance towards building the future Quantum Internet.
The 3rd webinar of this series will focus on use-cases for QKD networks and will contain a brief status update from OpenQKD.
The Business of Quantum Computing, Quantum Networking, Quantum Sensors, and Quantum Cryptography.May 17 – 20, 2021
The following meeting will be organized by ITU-T FG-QIT4N/ETSI on Thursday, 8 April 2021, 15:00–17:30 (UTC+02:00)
IDQ and SK Broadband selected to build a pilot QKD infrastructure in public, medical and industrial sectors in Korea.
Verizon performs QKD technology trials in its operational environment.
In the US the next round of funding was distributed to connect quantum information processing devices in future.
New distance record for QKD. Entangled photons have been distributed by the Chinese satellite "Micius"